Français
"Quand le jour se lève"

Kathia Rock
Innu singer-song writer Kathia Rock from Mani-Utenam communicates straight from the heart about human resilience in all its timeless poignancy and serenity. The vibrations of her vocal chords and her drum are as one. She is one of the few Innu women authorized by her elders to play the teueikan drum, which is usually played only by men.
Wapikoni mobile, 2009
Teueikan Umanituma

Lydia Mestokosho-Paradis
Lydia Mestokosho-Paradis grew up in the Innu community of Ekuanitshit (Mingan) on the North Shore.

The strength and passion of her cultural origins are reflected in her work, which is inspired by and draws meaning from traditional aboriginal elements. Her traditional know-how is reflected in the drawings, sketches, and notes she incorporates into her contemporary works, bringing a didactic element to her art.

The gradual disappearance of the teueikan from aboriginal culture initiated this reflection. The artist uses animation to build and use the object. The work evokes the world of dreams, the protective circle, and communication with the spirits of one's ancestors and of animals.
India ink on canvas
Film editor : Laurie-Ann Dufour-Guérin
Photographic assistant : Charles-Dereck Raphaël Germain
Teueikan maker

Paul Blacksmith
Paul learned how to use the crooked knife from his grandfather and other elders in the community when he was a child. By age 15 he had already started to earn a living from his craft. Apart from his knowledge of many traditional skills, Paul has an interest in spirituality and is familiar with a number of rituals related to sacred objects. He is one of the few Innu to have learned the art of teueikan making. He crafts his drums in a sacred ritual lasting several hours using special materials and symbolic shapes.

These contemporary objects were created as part of the Design and Material Culture project. Paul first sought the approval of the elders of his community to use the drum's image in functional objects such as tables and clocks.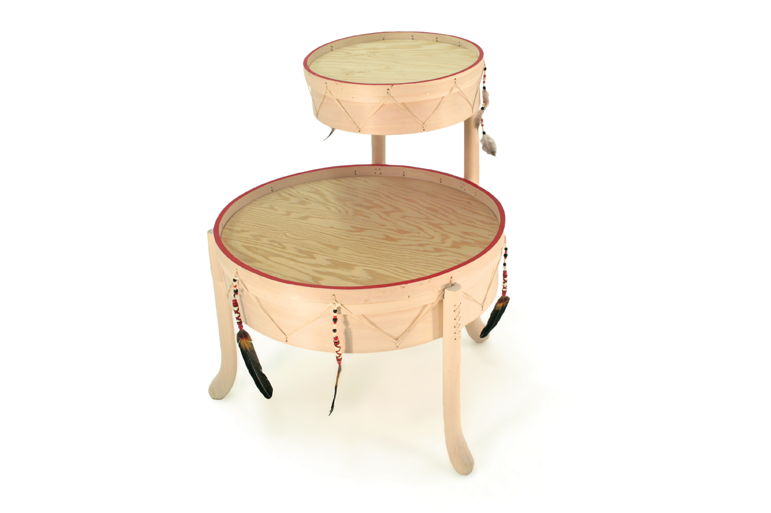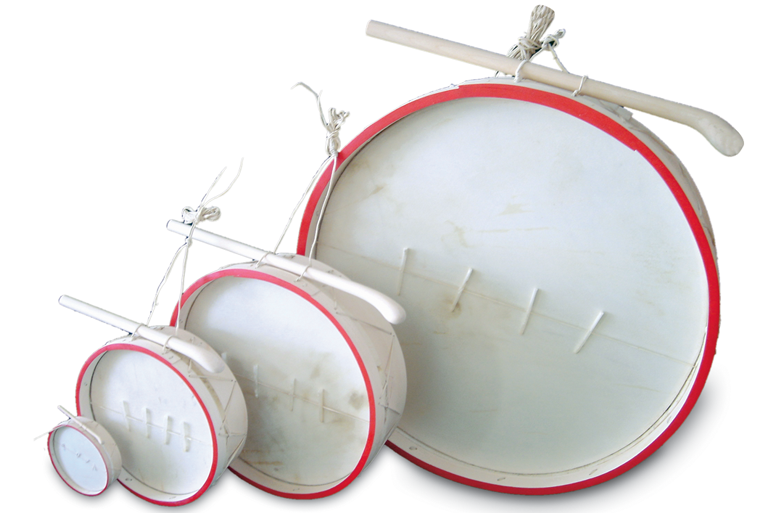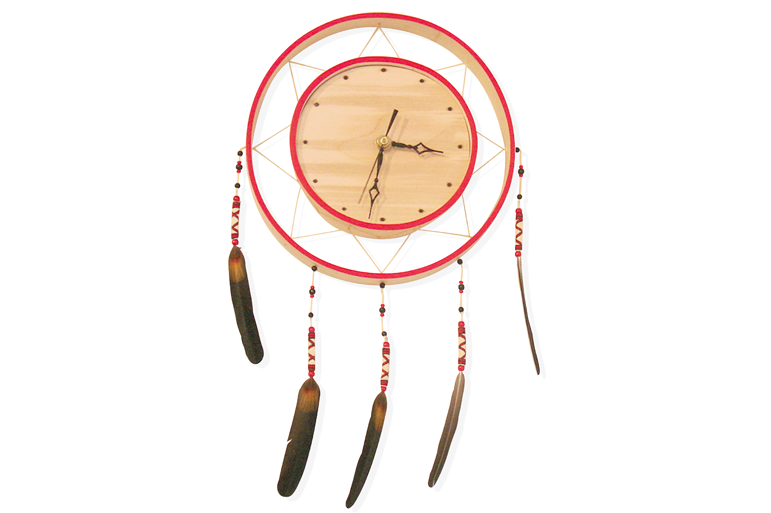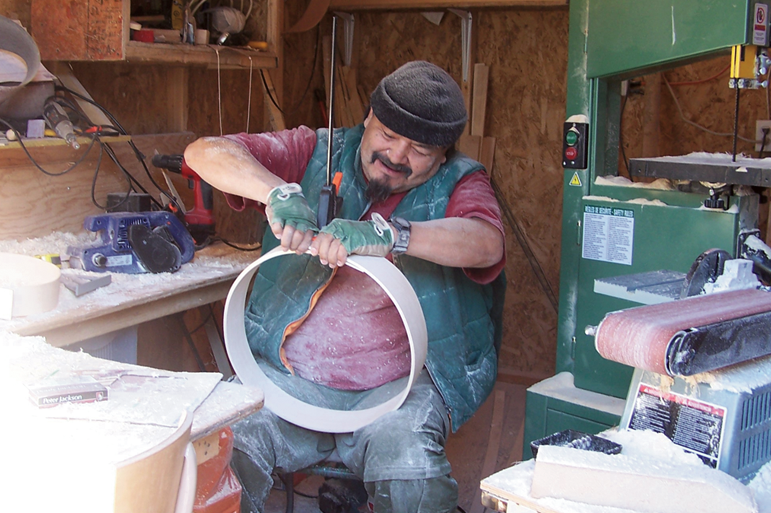 1. Side table inspired by the traditional drum (Teueikan)
Paul Blacksmith
Birch, ligneous material, veneer
Photographs : Jean-François Vachon
La Boîte Rouge vif archives, 2008

2-3. Artistic production of Paul Blacksmith
Photographs : Sarah-Emmanuelle Brassard
La Boîte Rouge vif archives, 2005

4. Paul Blacksmith in his workshop
La Boîte Rouge vif archives, 2005
Chant

Jean-Baptiste Bellefleur
"My spirit flies to a frozen lake and the caribou disappear from my drum. I cannot draw them to me. A little later, they come running and leap onto the ice. They are in the middle of the lake. The herd gathers and cannot run away. My guides hold them there."
Jean-Baptiste Bellefleur, Innu
Interviewer: Laurent Jérôme – Interpreter : Richard Mollen
Images : Carl Morasse, La Boîte Rouge vif and ARUC Tetauan, 2011